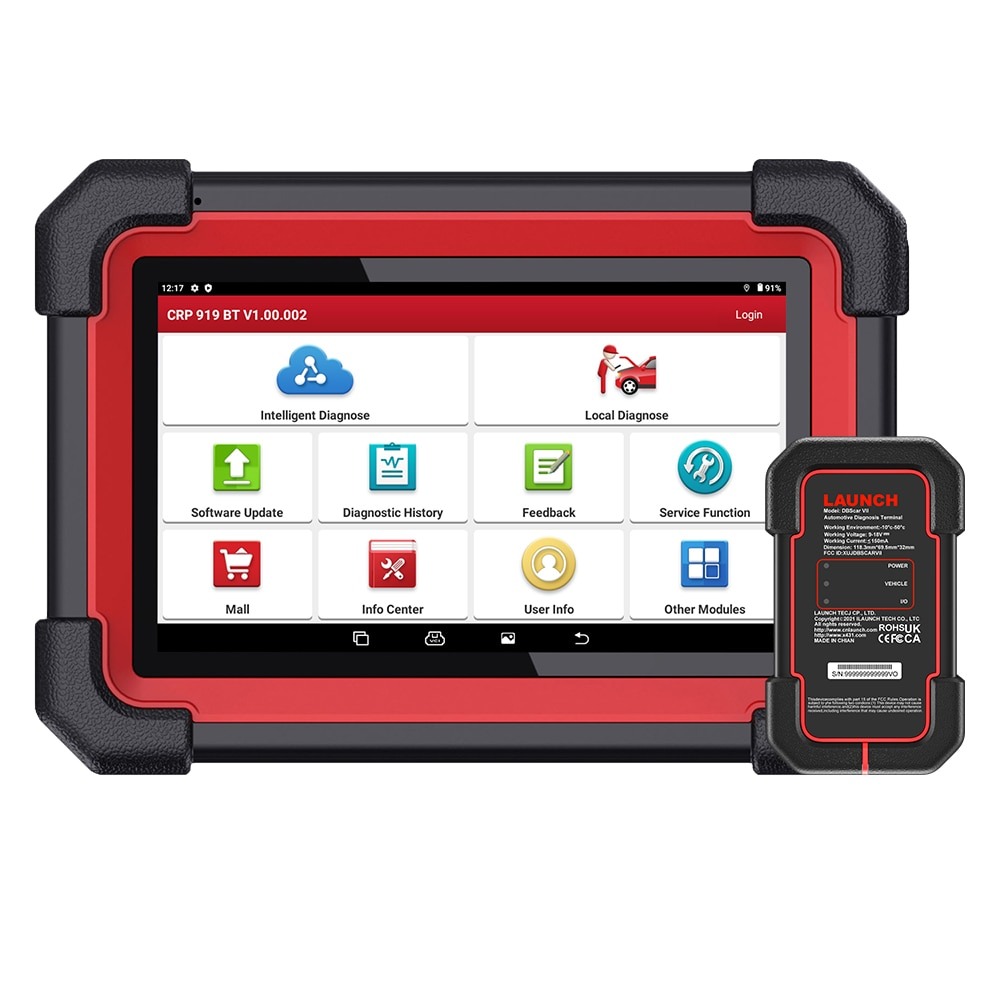 LAUNCH X431 CRP919E BT Code Reader CANFD DIOP ALL System Diagnostic Tools ECU Coding Active Test AF IMMO 31 Resets OBD2 Scanner
Looking for help? or Get More Discount
Please contact WhatsApp:
+1 937 888 0032
Product Description
LAUNCH X431 CRP919E BT Code Reader CANFD DIOP ALL System Diagnostic Tools ECU Coding Active Test AF IMMO 31 Resets OBD2 Scanner
Main Features:
1.Configure the latest CarVII Bluetooth diagnostic connector

2.All system diagnosis: including Engine,Transmission, ABS, SRS, TPMS, EPB,Body System,Battery,ESP, IMMO etc.

3.Full OBD2 Functions: read car module informa,read and clear fault code.....

4.OE-level advanced diagnosis: ECU offline/online coding, Bi-Directional Test(active test), Refresh Hidden .....
5. Support CAN FD & DOIP Protocols+ FCA AutoAuth access
6.Supports 31+ Reset function: includes Oil reset, A/F Reset.......
7. Auto VIN:Support VIN code intelligent identification function, quickly enter the diagnosis
8.Enjoy 2 year Free update + Lifetime free to use
9.Other function: Share & Print Diagnostic Report,4-in-1 Live Data in Graphic .........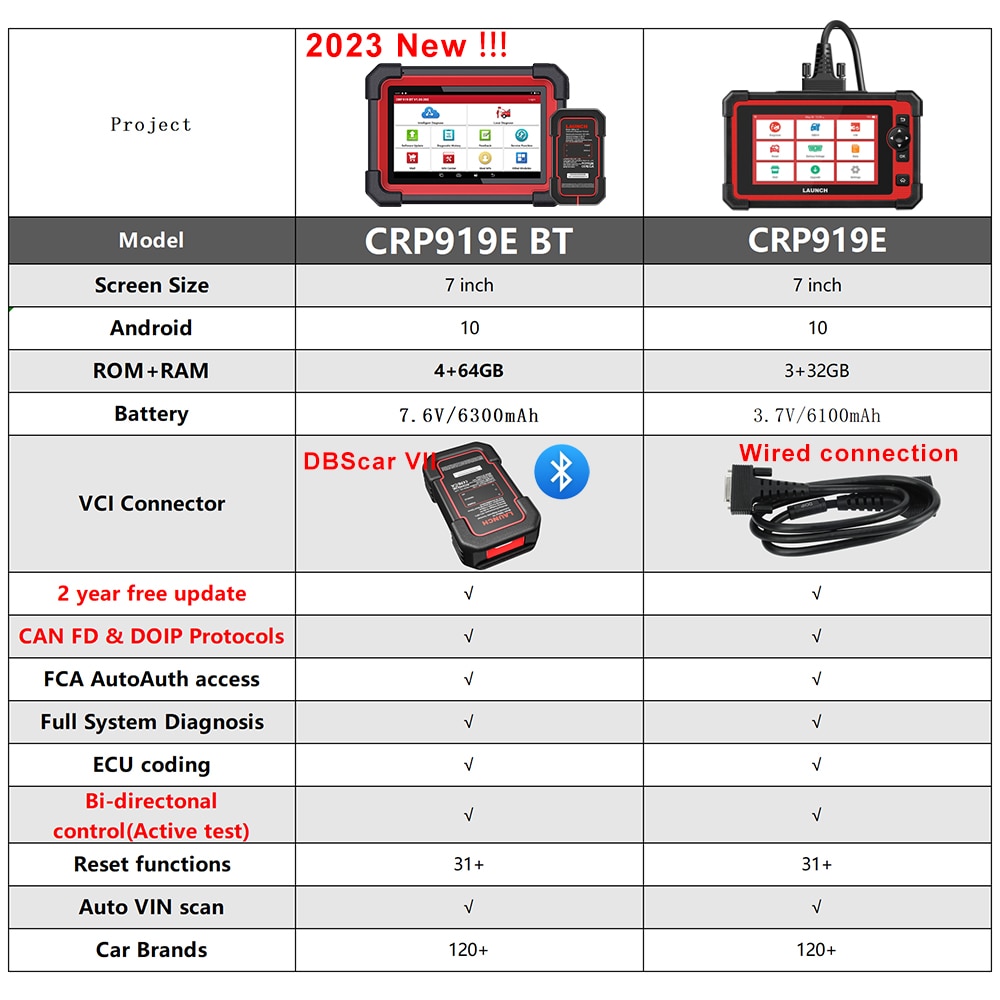 CRP919E BT PK CRP919E
CRP 919 BT is a new generation of 7-inch automotive intelligent diagnostic equipment with high configuration and super performance. The host is developed based on Android 10.0 system, adopts 2.0Ghz 4-core high-efficiency processor, 4GBRAM+64GBROM large storage, and is equipped with a high-endurance battery to make diagnosis faster, more stable and more durable; the products inherit the functions and advantages of CRP 919 products, and expand the memory And storage size, equipped with the latest CarVII Bluetooth diagnostic connector, to give customers a better user experience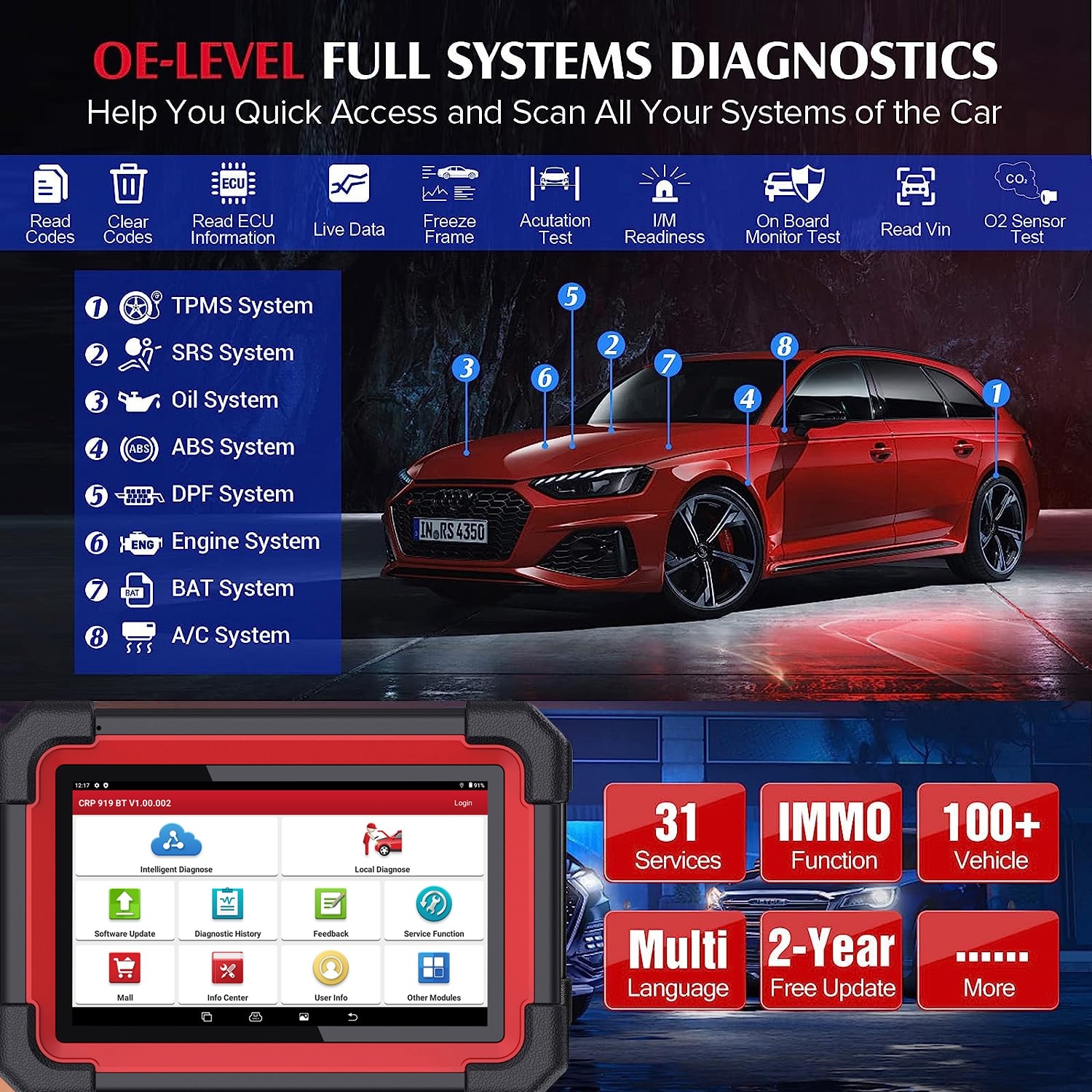 All System Diagnosis:
The LAUNCH CRP919E BT auto code reader is a cost-effective automotive scanner, that offers OE-level diagnoses on all available electronic systems, which can read/clear codes, data stream, read control module information for ECM, ABS, SRS, TCM, EPB, TPMS, SAS, A/C, BMS, ESP systems, etc.

Supports OBD2 Full Functions:It supports OBD ll functions to help you turn off the annoying instrument fault indicator and also can read/clear codes, O2 sensor test, I/M readiness, On-board monitor test, read data stream, display freeze frame data, EVAP system test, retrieve vehicle information (VIN, calibration ID, calibration verification numbers)

Supports Full System Diagnostics: Engines/Auto Transmission/Airbags/Immobilizer/Key Coding/ABS/Cruise Control/Instruments/Self Leveling Suspension systems Seats / Doors / Gateway / Steering Angle / Air Suspension / Body Systems / Electronic Power Steering & Motor Assisted / Power Steering / Tyre Pressure / Rain Sensors / 4WD System Stabilizer/Intelligent Parking Assist/Door Motors/Audio systems/Air Conditioning/Tiptronic/Anti Theft/Soft Top/Headlamp Leveling/Central Locking/Automatic Clutch/DP.F Reset Electric Windows / Plip Programming / Heated Rear Window / Xenon Headlights / Wash Wipe / Fuel Burning Heater / Transfer Box / Seat Memory / Oil Reset / Sliding Doors / Electronic Throttle Navigation System / Rollover Sensor / Cruise Control / Multi Function Steering Wheel / Aux Heating / Electronic Parking Brake / Clutch Electronics ... and more.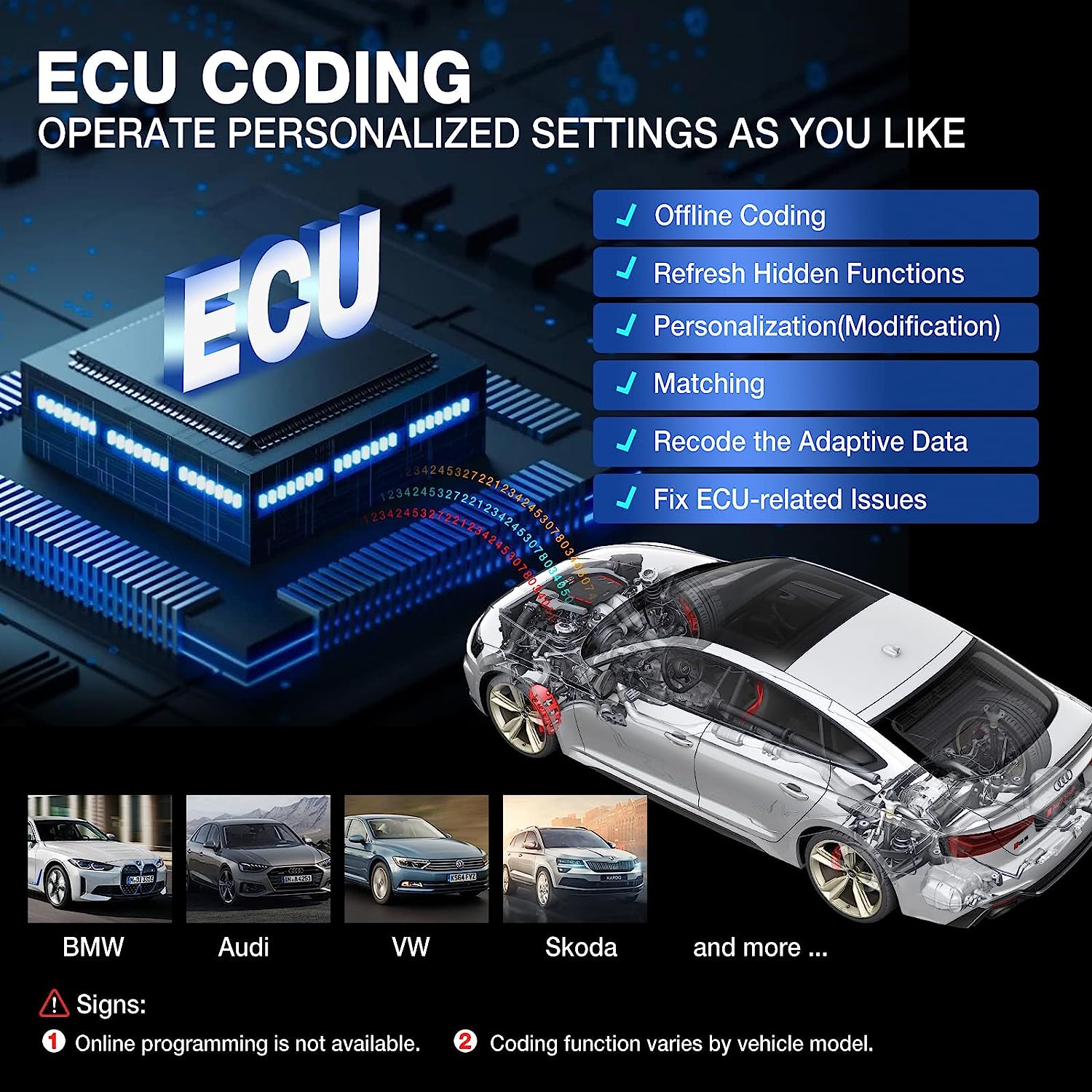 ECU Coding:
The advanced coding function is used to re-flash the vehicle control modules, which allows you to update the computer software on the vehicle to the latest version, as well as to reprogram adaptive data for certain components after making repairs or replacements, providing solutions for the issues of drivability, fuel efficiency, power loss, fault codes, durability of mechanical parts etc. But please note, ecu coding are NOT universal for all vehicles, please check compatibility with VIN number before purchase.

1.Online Coding: Compatible with VW/ Audi/ Skoda/ Ford/ Lincoin/ Mazda ONLY
2.Offline Coding: Compatible with Benz/ BMW/ Ford/ Mazda /Jaguar /Vauxhall /Opel, etc
3.Refresh the Hidden Features(Personalization)
4.Component Matching: Matching, relearning, calibration
5.Customize OE-Settings(Retrofitting/Modification)

Note: Coding functions vary by model. Check the compatibility by sending VIN to us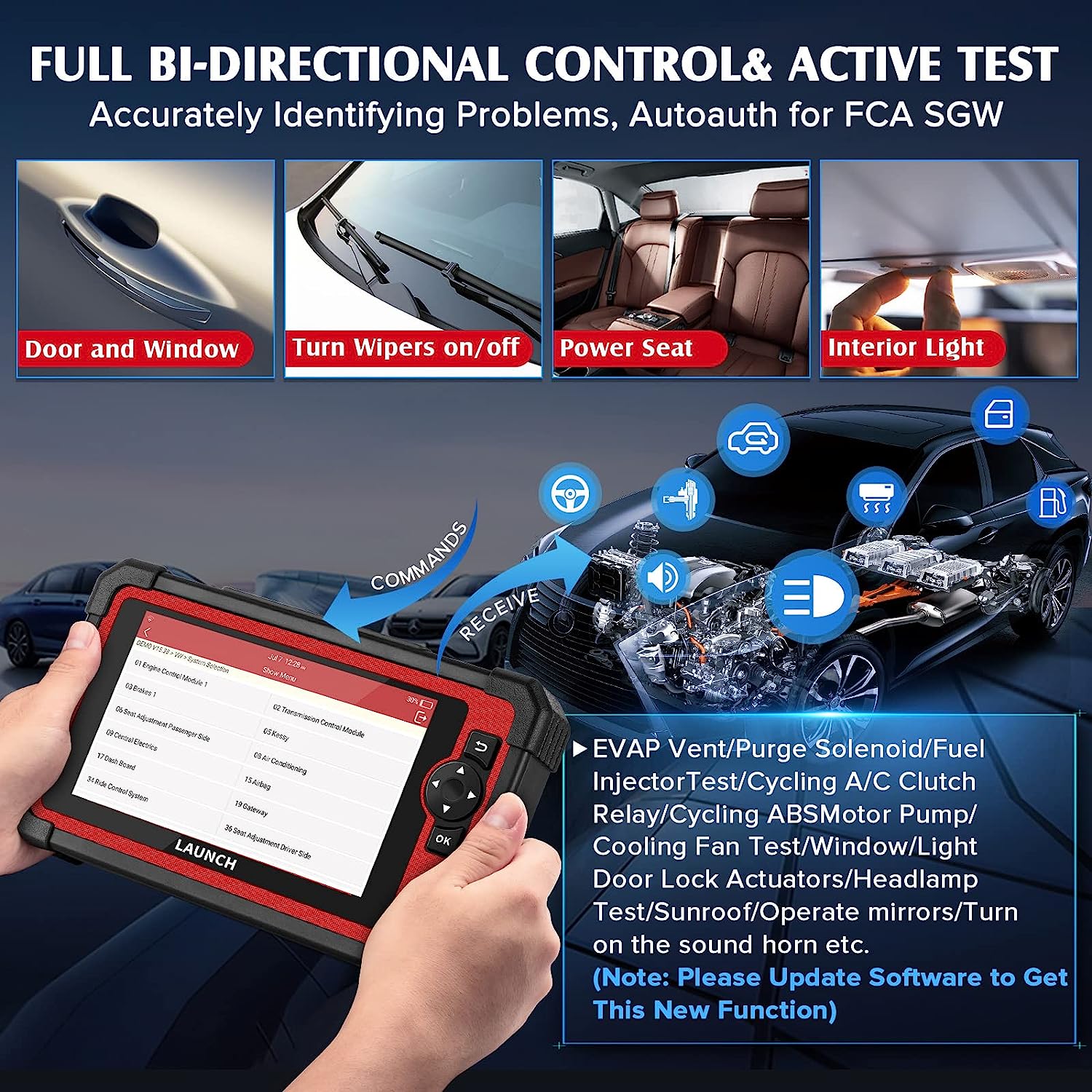 Bi-directional control :
Bi-Directional Control capability and is capable of performing Active Tests to access vehicle-specific subsystems and component tests. The tester outputs commands to the ECU to drive the actuators in order to determine the integrity of the system or parts by reading the ECU data, or by monitoring the operation of the actuators .For example , CRP919E BT have the ability to actuate relays, injectors, coils, or perform system tests, etc. Also it will actuate solenoids valve and actuators for active testing to identify the error easily moreover. The bidirectional functions are quite extensive. even open an e.g.r. valve and seeing the difference in idle response and oxygen sensor voltage. Please note: Active tests are NOT universal for all vehicles, check compatibility with VIN number before purchase. Active tests vary depending on the manufacturer, year, and model, and only the available tests display in the menu.

Here are some other examples of active tests, which help you locate faults in the shortest time, saving time on troubleshooting:

Injector Buzz Test;
Fuel Pump & Valve Tests;
A/C Compressorclutch Activation;
Turn the Wipers ON/OFF;
Modulate Throttle ON/OFF;
Acceleration Device Test;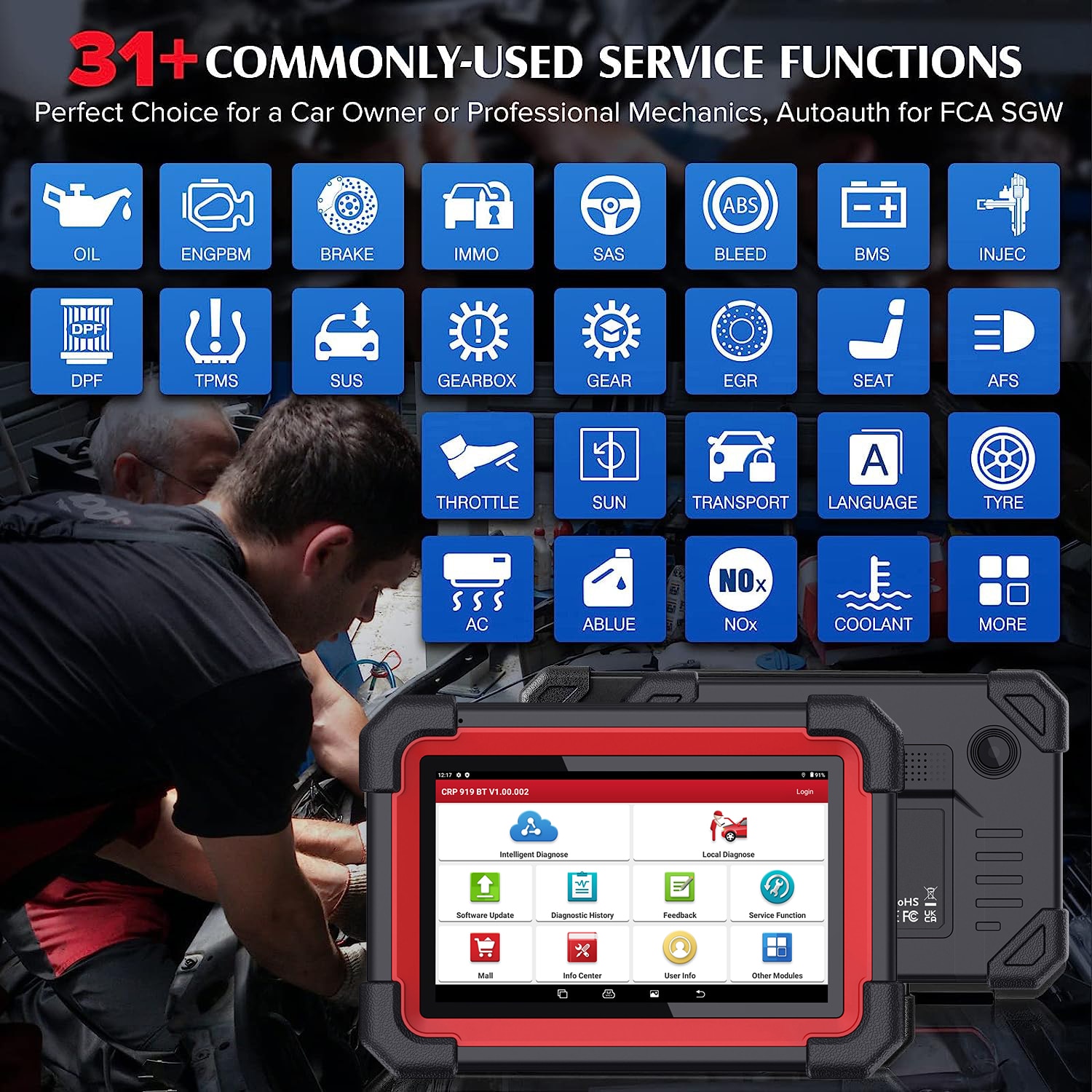 31+ Resets functions:
1.ABS Bleeding
When the ABS contains air, the ABS bleeding function must be performed to bleed the brake system to restore ABS brake sensitivity.

2.TPMS Reset
When due to the tire pressure is too low,tire leaks,tire pressure monitoring device is replaced or installed,tire is replaced and tire pressure sensor is damaged,The tire pressure resetting function must be performed to reset tire pressure and turn off the tire pressure MIL.

3.Oil Lamp Reset
Allows you to perform reset for a new calculation of Engine Oil life system once changed the oil.

4. Electronic Throttle Sensor Reset
To utilize the car decoder to initialize the throttle actuator so that the learning value of the ECU returns to the initial state.

5.Injector Coding
After the ECU or injector is replaced, injector code of each cylinder must be confirmed or re-coded so that the cylinder can better identify injectors to accurately control fuel injection.

6. SAS Reset
It helps clear the faulty steering angle sensor memories to reset the steering angle and plays an important role in the steering angle sensor calibration.

7.Brake-pad Reset
To deactivating and activate the brake control systems, assist with brake fluid control, open and close brake pads, and set brakes after disc or pad replacement.

8.Gear Learning
Perform gear learning for the car when the engine ECU, the crankshaft position sensor, or the crankshaft flywheel is replaced.

9.IMMO Service
To prevent the car being used by unauthorized keys, the anti-theft key matching function must be performed so that the immobilizer control system on the car identifies and authorizes remote control keys to normally use the car.

10.Battery Matching
Enables you to perform resetting operation on the monitoring unit of battery,in which the original low battery fault information will be cleared.

11.DPF Regeneration
It is used to clear PM (Particulate Matter) from the DPF filter through continuous combustion oxidation mode. Specially works for Diesel Particulate Filter system with DPF.

12.EGR Adaption
This function is used to learn the EGR (Exhaust Gas Recirculation ) valve after it is clean or replaced.

13.Suspension Matching
When replacing the body height sensor in the air suspension system, or control module or when the vehicle level is incorrect, this function can adjust the body height sensor for level calibration.

14.NOx Sensor Reset
If the NOx fault is re-initialized and the NOx catalytic converter is replaced, it is necessary to reset the catalytic converter learned value stored in the engine ECU.

15.Tyre Reset
This function is used to set the size parameters of the modified or replaced tire.

16.Windows Calibration
This feature is designed to perform door window matching to recover ECU initial memory.

17.Stop-start Reset
This function is used to open or close the automatic Start/Stop function via setting the hidden function in ECU (The precondition is the vehicle equipped with hidden function and hardware support)

18. AC Initialization
AC system relearn/initialization must be performed when the vehicle AC ECU or actuator is replaced or the ECU memory is lost.

19. AdBlue Reset
After the diesel exhaust treatment fluid (car urea) is replaced or filled up, the urea reset operation is required.

20. AFS Headlamp Reset
This function enables you to initialize the adaptive headlamp system.

21. A/F Reset
This function is applied to set or learn air/fuel rate parameters.

22. Gearbox Reset
This function enables you to complete the gearbox self-learning to improve gear shifting quality

23. Coolant Bleeding
Use this function to activate the electronic water pump before venting the cooling system.

24. Transport Reset
To lower vehicle power consumption, user may perform the following operations: limit vehicle speed, not wake up the network for door open and disable remote key, etc. In this case, deactivating the transport mode is needed to recover the vehicle being normal.

25. Seat Calibration
This function is applied to match the seats with memory function that are replaced and repaired.

26. High Voltage Battery Detection
This function is used for high voltage battery diagnosis and status information detection.

27. Sunroof Initialization
This function enables you to set the sunroof lock off, closed when it rains, sliding / tilting sunroof memory function, temperature threshold outside the car ,etc.

28. Engine Power Balance Monitoring
This function is used to monitor crankshaft acceleration in the power stroke of each cylinder, to determine the relative power provided by each cylinder.

29. Language Change
This function is used to change system language of vehicle center console.note:you need to have language pack to do language change


30. Gas Particulate Filter (GPF) Regeneration
This function is used to perform the GPF replacement or regeneration after the fuel consumption is increased and engine output power is reduced resulting from a long time service of the GPF.

31. Intelligent Cruise Control System Reset
This function is used to matching the intelligent cruise control module after it is replaced or repaired.

(Note: Available maintenance functions vary depending on the vehicle make, year, and model.)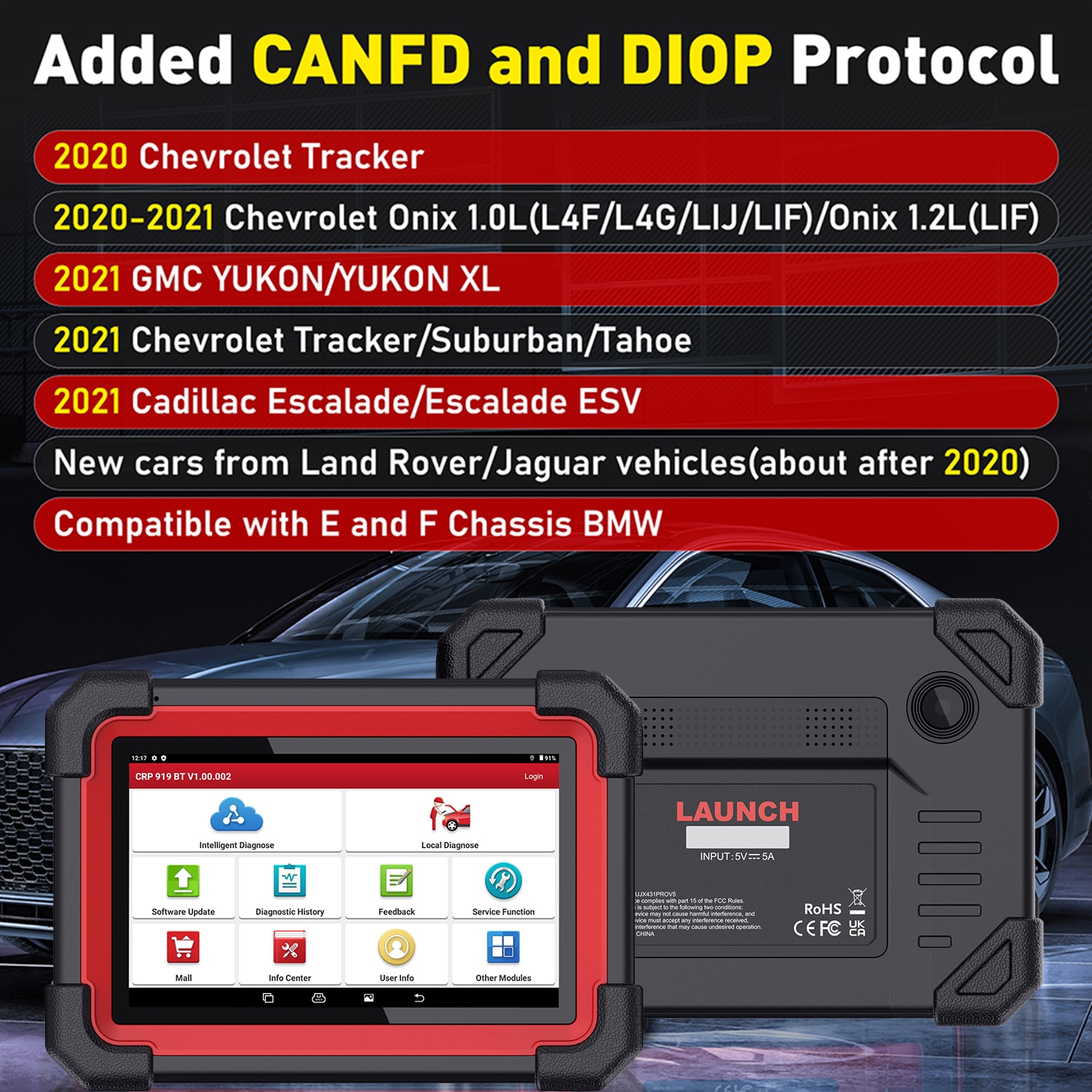 Supports CANFD and DIOP protocol:
CANFD :
it is the only product in this price range that is compatible with CAN-FD protocol and supports the latest For GM vehicles manufactured after 2020. Adopts advanced CRC algorithms to accommodate more data from 8 to 64 bytes in the CAN frame, which runs faster than other products and reduces the risk of undetected errors to greatly enhance the user experience.

Supports For Chevrolet Onix 2020-2021 year
Supports For Chevrolet Tracker 2020 year
Supports For Chevrolet Suburban 2021 year
Supports For Chevrolet Tahoe 2021 year
Supports For Buick
Supports For Cadillac Escalade 2021 year
Supports For Cadillac Escalade 2021 year
Supports For GMC Yukon 2021 year
Supports For GMC Yukon XL 2021 year
Supports For Holden
Supports For DAEWOO
Supports For Alpheon
Supports For Ravon
Supports For Pontiac
Supports For Saturn
Supports For Hummer
DOIP:
With Diagnostics over DoIP, diagnostics introduced over UDS are used over TCP/IP and Ethernet. This enables much higher data rates than with CAN. That makes LAUNCH CRP909X save both in terms of time and expenses in the case of complex diagnostic tasks and flash applications. Compatible with BMW (F&G chassis), Volvo models (2018 later), Land Rover & Jaguar models (2017 later).
Tips:
( Note : this is car list that CANFD and DIOP supports , CRP919E also supports other cars , more than about 100+ brands , like for bmw , for vw , for ford etc , there has the detailed car list in the following description , you can check )
2023 New Function AutoAuth Access: Bypass SGW in FCA Vehicles
you now have access to the security gateway module on 2018 and newer Fiat Chrysler vehicles, so that the diagnostic tool can clear codes, run bi-directional active tests, actuations, relearns or even IMMO key programming (pulls PIN & write), ADAS calibration assistance etc.

*Note: Update to get this new Function. Since November 23, 2022, all FCA-supported regions will require an account purchase to log in AutoAuth. The payment is charged by AutoAuth directly. LAUNCH is not involved in any transaction process. Reach us for more detail.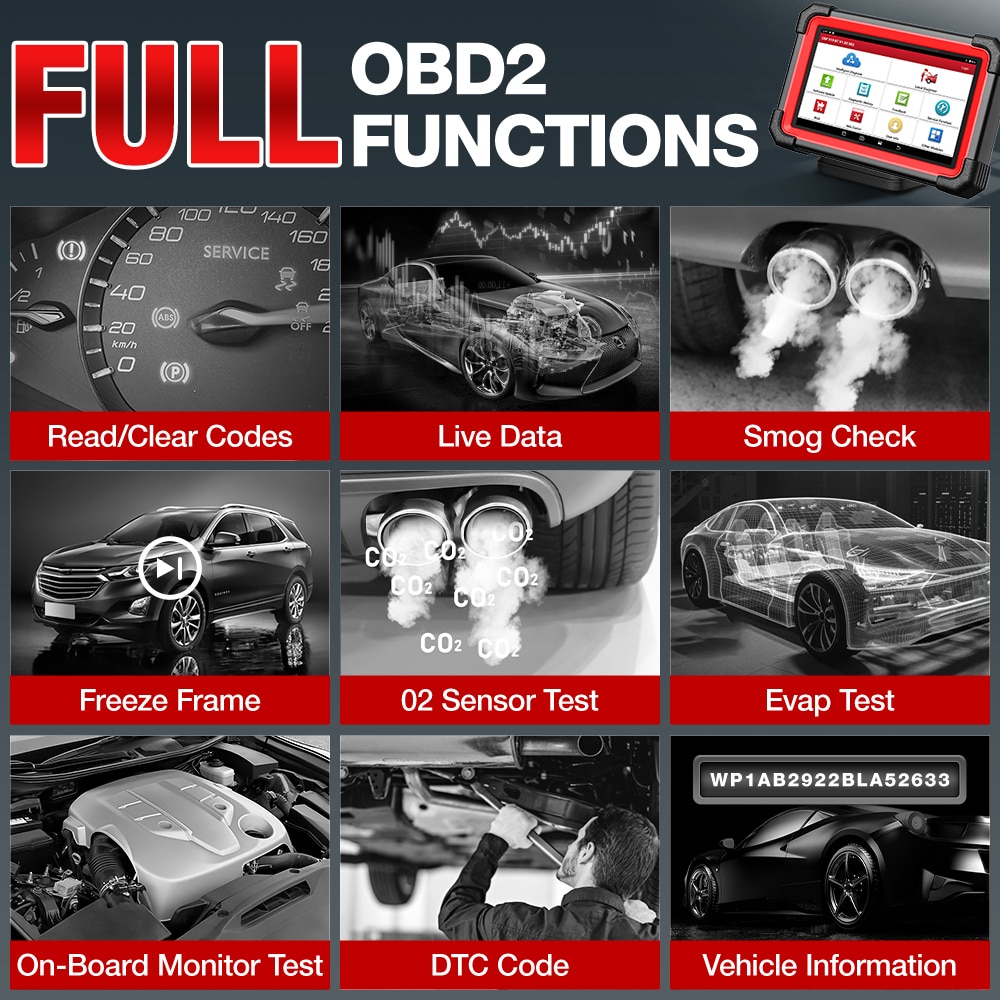 Full 10 Mode OBDII/EOBD/JOBD Car Diagnostics Functions:
1.Reading Codes: Show the detailed description of the Diagnostic Trouble Code (DTCs)

2.Erasing Codes & Reset:Turns off Check Engine Light (MIL), clears codes and resets monitors.

3.Data Stream:Reads and displays live ECU/PCM data stream, plotting functions graphically and stores freeze frame data.

4.I/M Readiness Status:Shows whether the various emissions-related systems on the vehicle are operating properly and are ready for inspection and maintenance testing.

5.Read Live Data Stream:Show the information of continuous data stream from a vehicle in live graphic (waveform) display.

6.View Freeze Frame Data:Check the certain vehicle conditions which are recorded by the on-board computer at the time the emission-related fault occurs.

7.O2 Sensor Test:Allows retrieval and viewing of O2 sensor monitor test results for the most recently performed tests from the vehicle's on-board computer.

8.On-Board Monitor Test:Retrieves and displays test results for emission-related powertrain components and systems

9.Read Vehicle Information:Display the information such as VIN (Vehicle Identification Number), CID (Calibration ID) and CVN (Calibration verification number), etc.

10.Component Test:Certain vehicle components can be actuated by commands sent from the scanner to test their operability.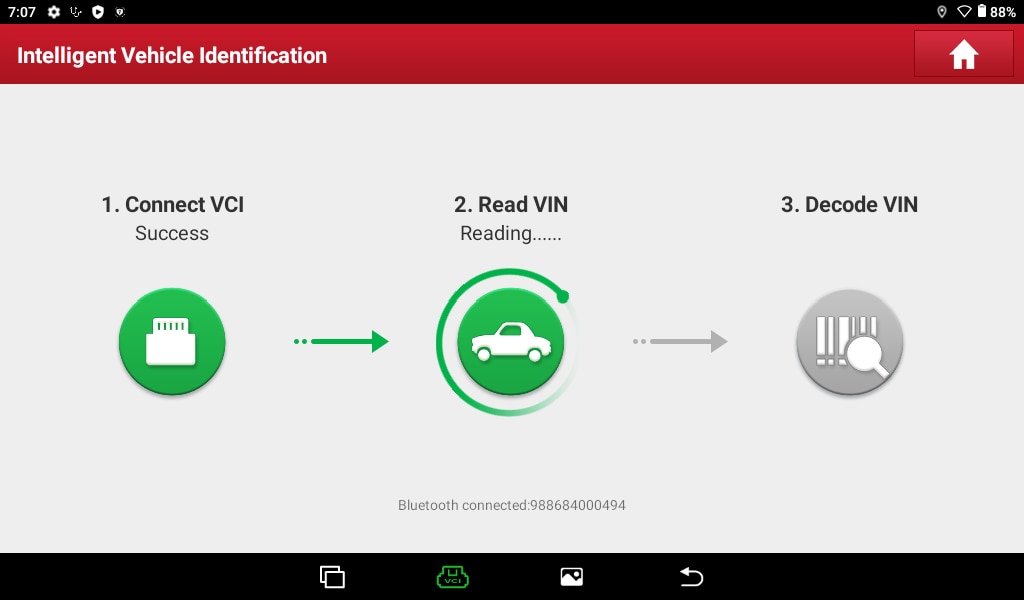 Anto VIN
Through "smart diagnosis", you can quickly read the vehicle VIN code, quickly enter the diagnosis, and check the historical diagnosis records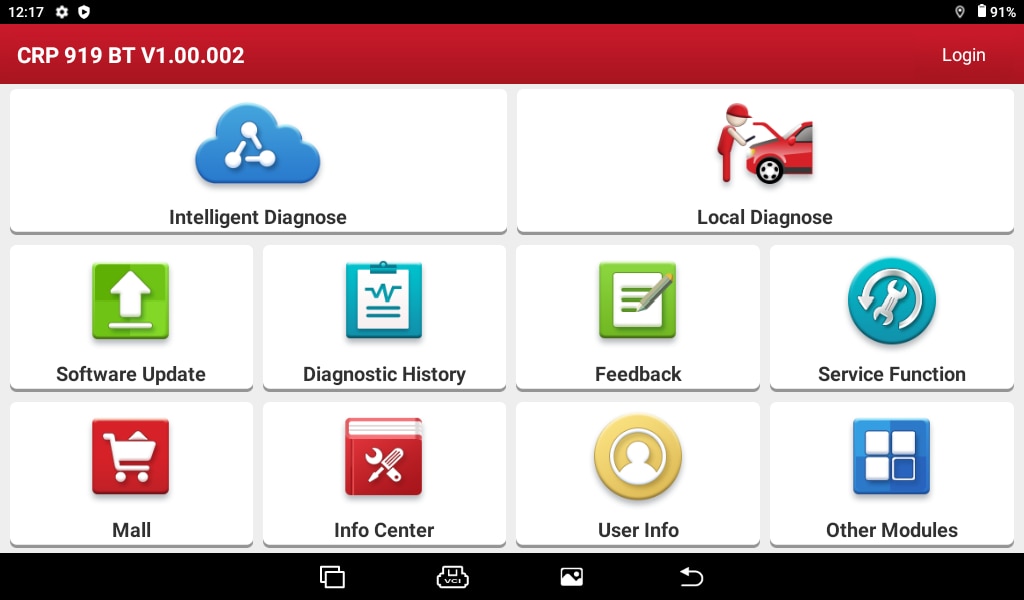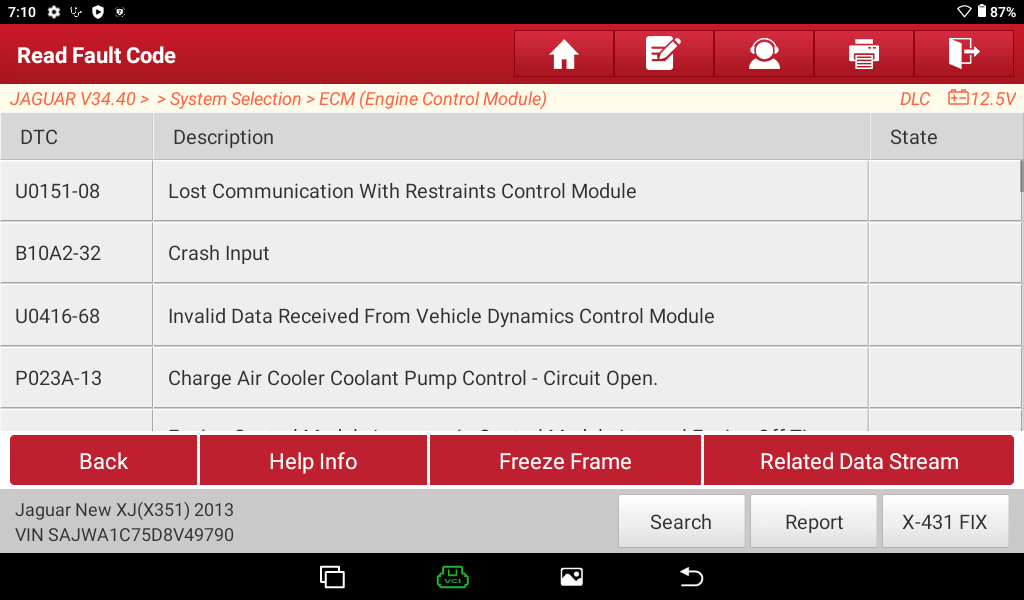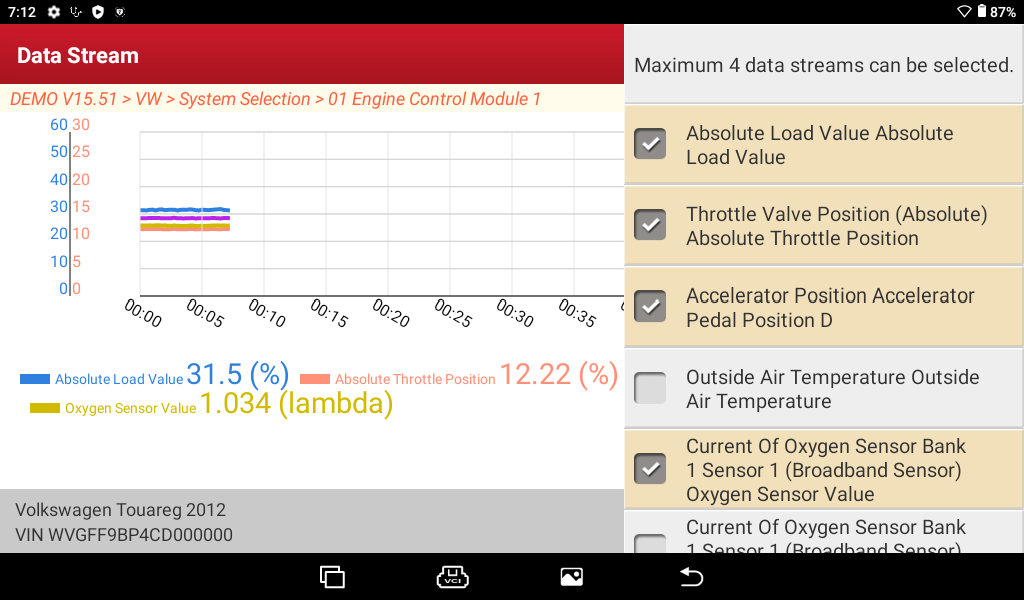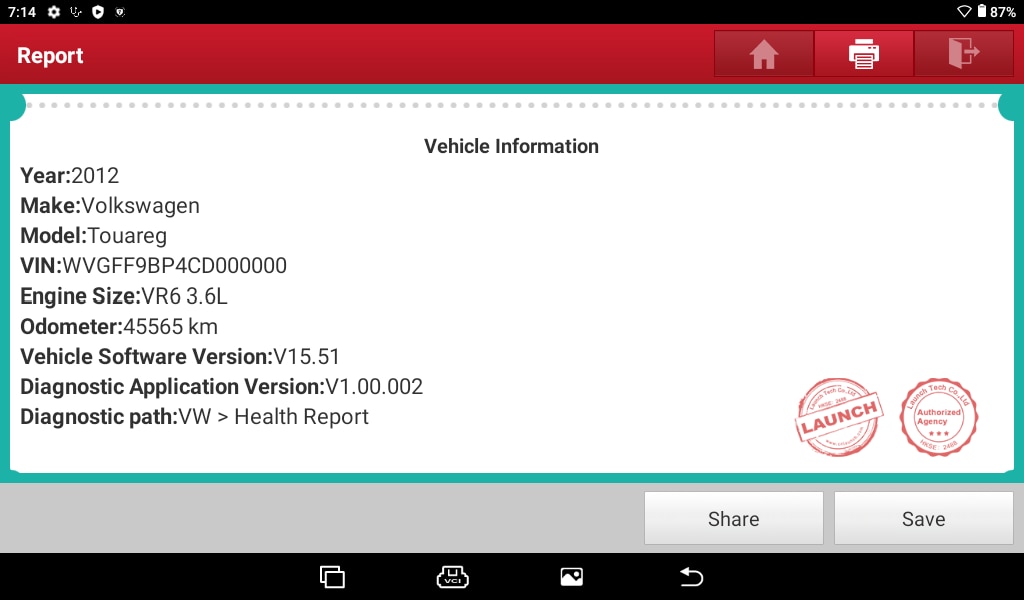 Extra functions:
IMMO Function: LAUNCH CRP919E launch scan tool has the immo function which is similar to x431 V's anti-theft key car model. It can add a new key and disable the lost car keys,but only covers some 3.5th gen. Volkswagen, Audi, Skoda, Seat, and some Asian cars.

4 in 1 Live Data Stream: The scan tool crp919e launch scan tool shows you live sensors data and provides data graphing for intuitive diagnostics and monitoring your vehicle performance, help customers to better analyze the abnormal parameter.

Data Recording Functionality is convenient, customer can record the live data stream for up to 4, simultaneous, PID's. Once these have been recorded they can be played back in text format and/or graph format.

Data Playback supports two graphs (independent) or 4 PID's graphed (combined). Playback timeline can be scrolled, paused, viewed, etc. There's quite a bit of power in the graphing.

One Click to Generate Report: Launch crp919e obd2 scanner support auto generate and store vehicle diagnostic report which can let your mechanic know how to do vehicle inspection and maintenance.

Print and Share Report: The diagnostic report can help you save time to analyze the problem, it is very great for repair shop , mechanics can print out the vehicle report for customer.The diagnostic report can be shared to email.

Displays Error Codes With Explanations:Click on the "Code Search" icon to dig more. It will switch to Google to show you more analysis of trouble codes, reasons why such faults occur, and even YouTube links.

With Online DTC Code Search: Search the DTC definition on "Google" for more online help & tips.
NICE & PERFECT GIFT IDEA-FOR YOUR FAMILY,FRIENDS,COLLEGUES!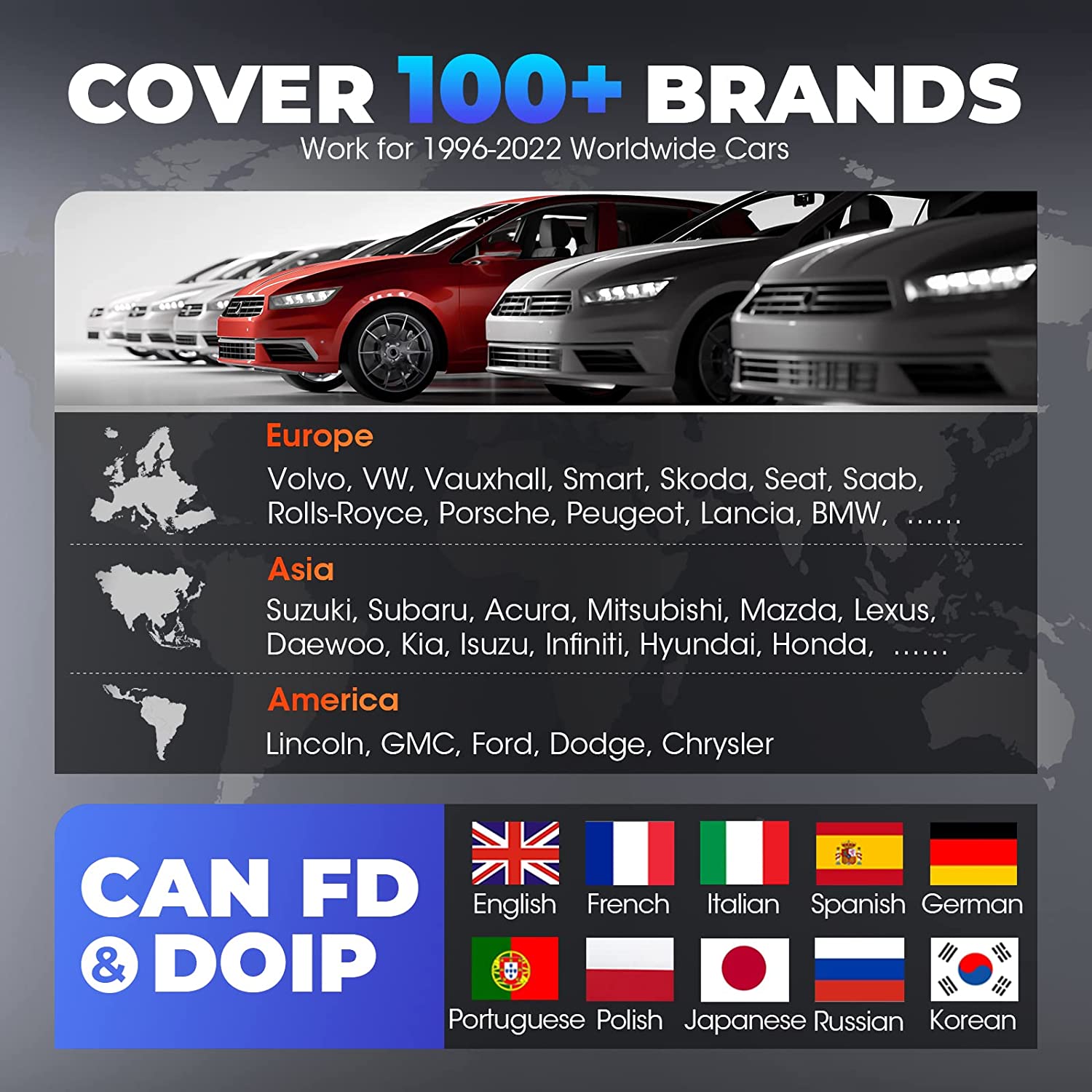 Compatible with a Wide Range of Vehicles
LAUNCH X431 CRP919E Car Diagnostic Tablet is an evolutionary Android smart solution for 12V passenger car,light duty,pickup truck diagnosis & maintenance. Covering more than 100 car brands(1996-2023) and 20000+ models.It's design for car repair garage,car beauty service parlors, auto mechanic and DIY car owners auto scanner.

2023 New Function FCA AutoAuth Access Function:

With the newly update on Launch scan tool CRP919E, you now have access to the security gateway module on 2017 and newer Fiat Chrysler Jeep Dodge vehicles.(Note:FCA autoauth requires a paid FCA account to log in directly. If the login fails, you can choose to connect to 12+8 FCA adapter to solve your problem.)
Compatible with a Wide Range of Vehicles:

Compatible with J1850 PWM, CAN, ISO9141, J1850 VPW & KWP2000 protocols, made after 1996 in the US, 2000 in EU, and 2008 in Asia.
Much commonly-seen car brands in the U.S. like GM, Toyota, Honda, Chevrolet, Ford, Benz, BMW, Audi, Renault, Land Rover, Volvo, Chrysler, Jaguar, Kia, Hyundai, Nissan …
Support CAN FD/ DOIP Diagnostic Protocols: Compatible with GM models (2020 and later).DoIP makes LAUNCH CRP919E save both in terms of time and expenses in the case of complex diagnostic tasks and flash applications. Compatible with BMW (F&G chassis), Volvo models (2018 later), Land Rover & Jaguar models (2017 later).
More Details of Car Brands:

[America]: Compatible with Chevrolet, Buick, Cadillac, Chrysler, Dodge, Ford, GMC, etc.

[Asia]: Compatible with Infiniti, Acura, Kia, Lexus, Hyundai, Subaru, Daewoo, Daihatsu, Mitsubishi, Honda, Mazda, Suzuki, Toyota, etc.

[Europe]: Compatible with BMW, Benz, Audi, Porsche, Abarth, Alfa Romeo, Bugatti, Citroen, Dacia, Volvo, VW, Land Rover, Opel, Peugeot, Renault, Fiat, Jaguar, Lancia, Mini, Saab, Seat, Skoda, Smart, Sprinter, Vauxhall, etc.

NOTICE: Kindly send your VIN to check compatibility as the function vary on cars. Menu varies by vehicle's make, model, and year!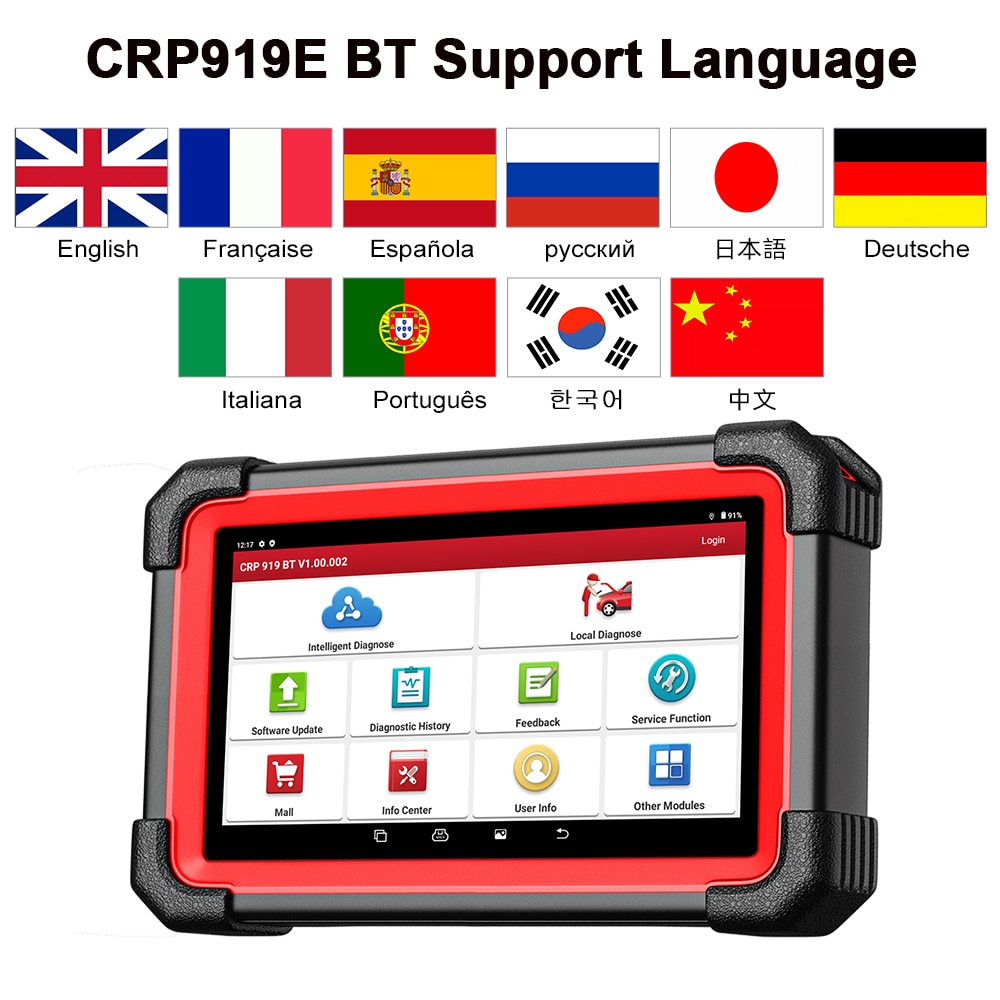 Supports 11 Languages:
English, French, Italian, Japanese, Spanish, German, Russian, Portuguese, Korean, Traditional Chinese, Polish.

Solve language barriers, switch for free..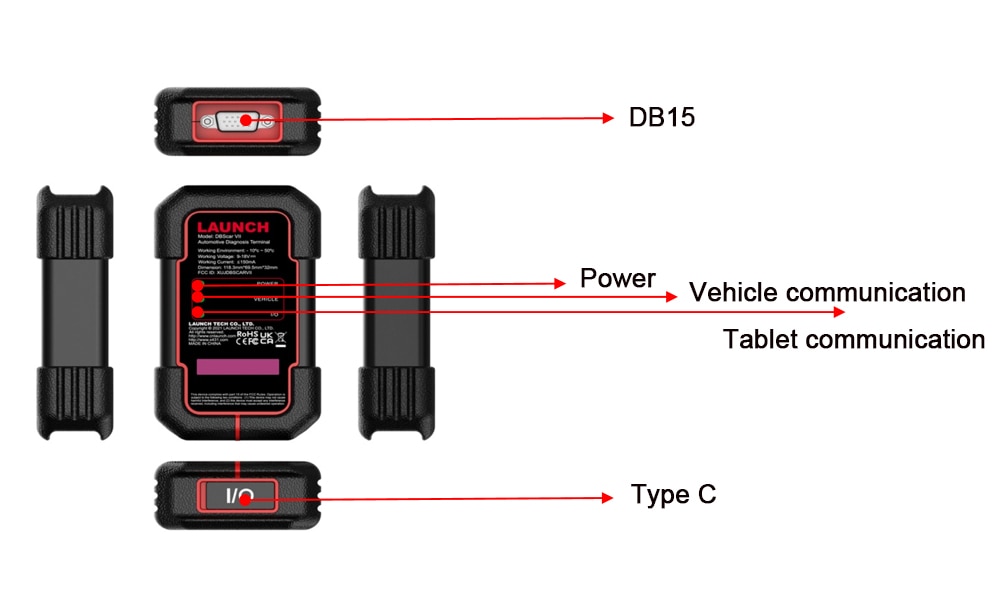 CarVII Bluetooth diagnostic connector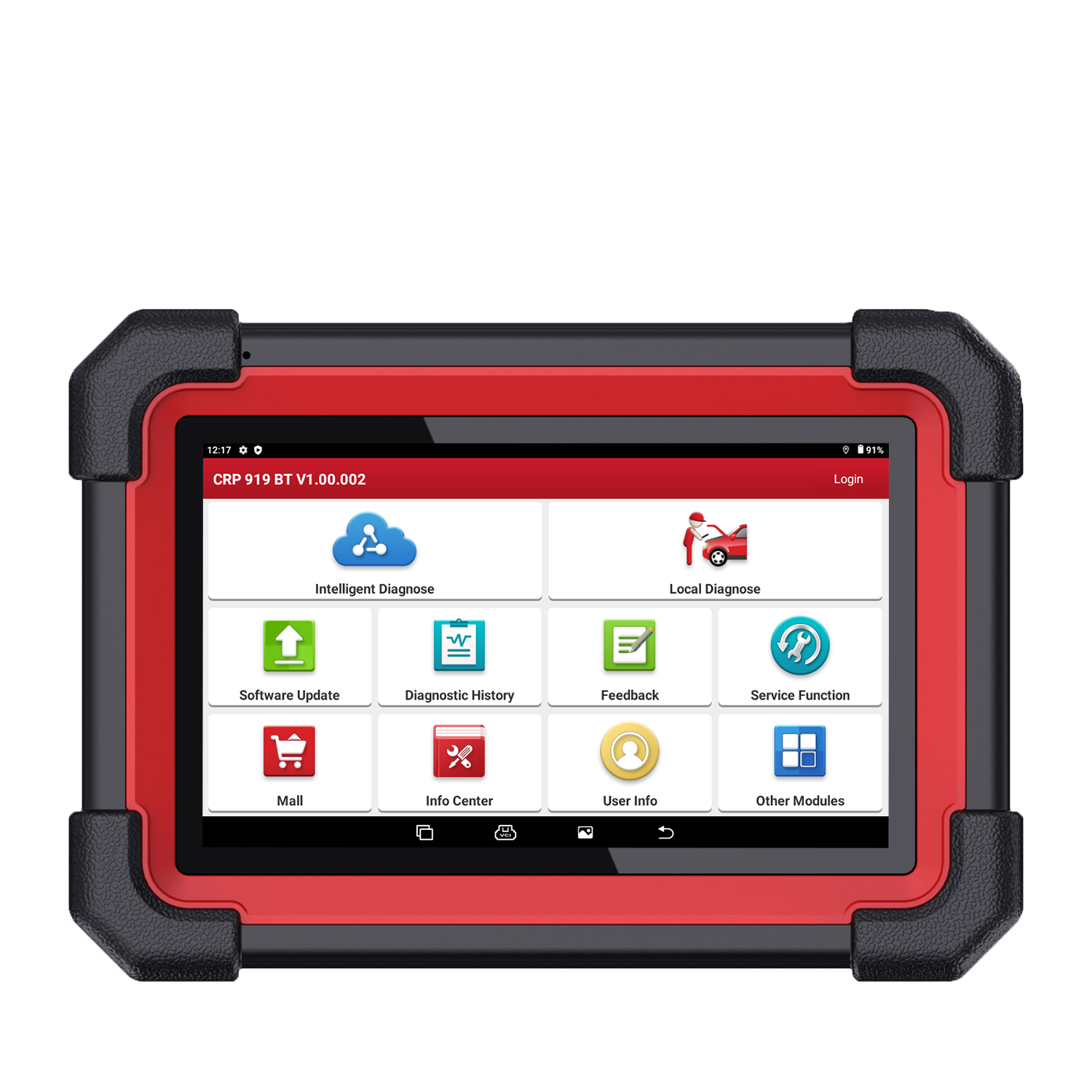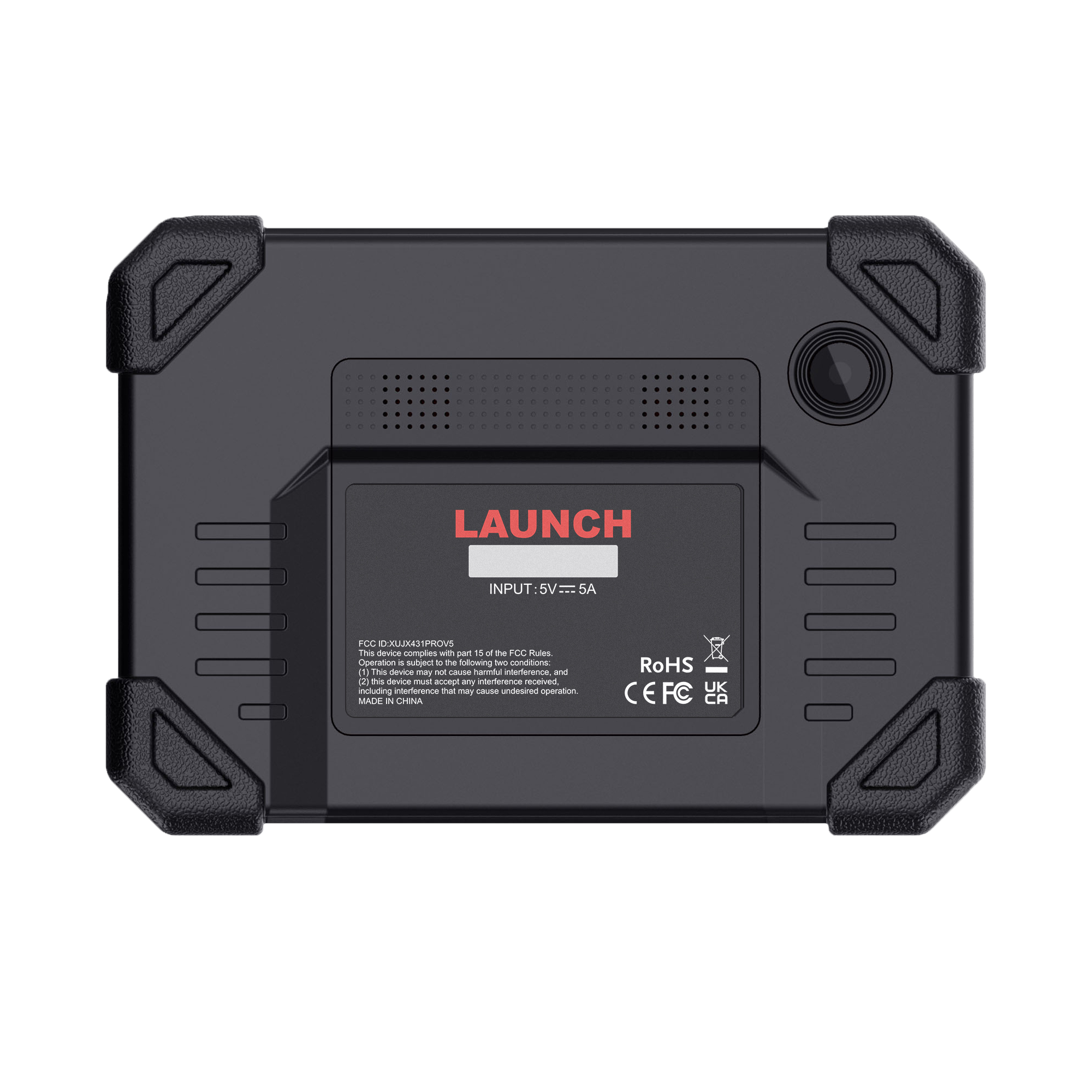 CRP 919 BT parameter:
OS: Android 10.0
Processor: 2.0GHz, quad-core
Memory: 4GB
Storage: 64GB
Display: 7 inches, LCD screen
Resolution: 1024*600
Camera: rear 8 million pixels
Wi-Fi: 2.4GHz
Battery: 6300mAh
Working temperature: 0℃~50℃
Size: 218*154*39.5 (mm)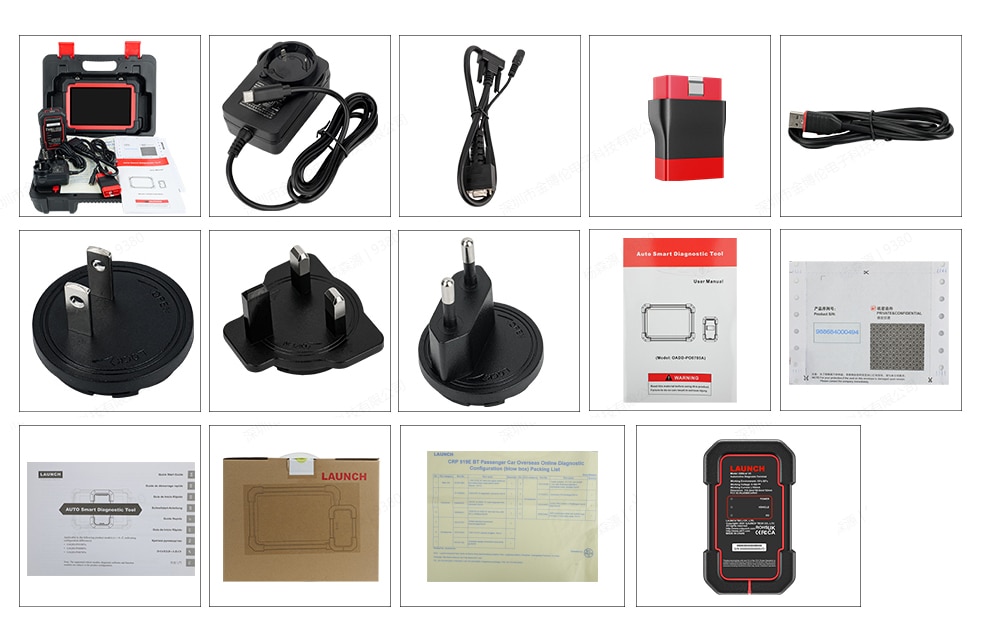 Packing list:
1 * CRP919E BT Android Tablet
1 * CarVII Bluetooth diagnostic connector
1 * diagnosis cable
1 * Power Adapter
1 * data line
1 * DC Power Charging Cable ( with US , UK and EU charger )
1 * User Manual
1 * Product password letter
1 * Quick Start Guid ( Multi-language )
1 * Plactis package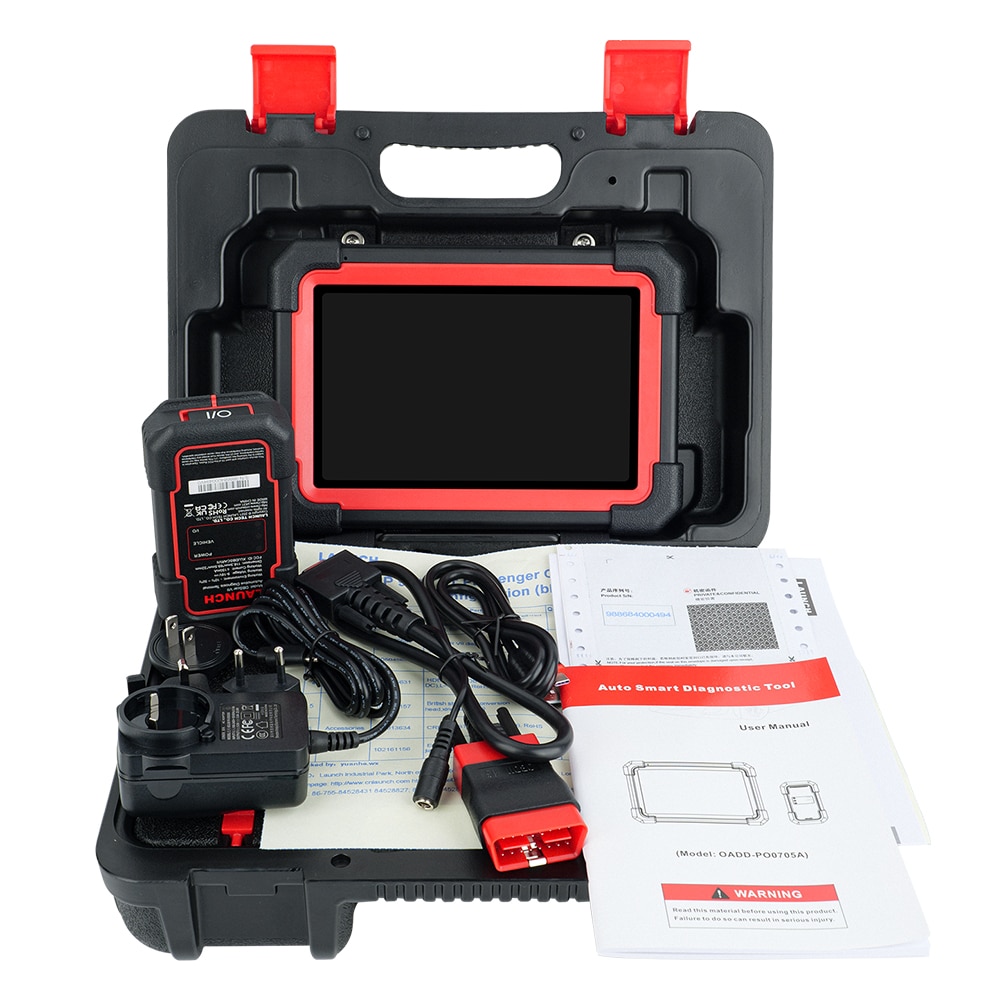 When you order from launchx431.net, you will receive a confirmation email. Once your order is shipped, you will be emailed the tracking information for your order's shipment. You can choose your preferred shipping method on the Order Information page during the checkout process.
The total time it takes to receive your order is shown below:

The total delivery time is calculated from the time your order is placed until the time it is delivered to you. Total delivery time is broken down into processing time and shipping time.
Processing time: The time it takes to prepare your item(s) to ship from our warehouse. This includes preparing your items, performing quality checks, and packing for shipment.
Shipping time: The time for your item(s) to tarvel from our warehouse to your destination.
Shipping from your local warehouse is significantly faster. Some charges may apply.

In addition, the transit time depends on where you're located and where your package comes from. If you want to know more information, please contact the customer service. We will settle your problem as soon as possible. Enjoy shopping!